The verdict is in on two shows I've been holding out on reviewing. One new, one returning.
First, Fringe. I watched last season and it was fun but I wasn't sure where it was going. Well it has finally found its identity and has really turned into a great show, disposing of its first season problems and being quite focused. Having Oscar Winner Akiva Goldsmith on board for some episodes probably doesn't hurt either.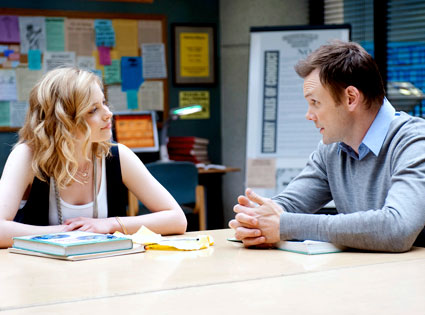 As for the new? Community. I love my Soup and Joel McHale. So, I watched the pilot with skeptical optimism. It was ok. I was amused, but I dont remember laughing, and I do remember wondering how this premise would last. However, Community has quickly put it into another gear and is giving Modern Family a run for its money as best new comedy of the year. I hope NBC gives this show time, it takes a little while to get into the type of humor, one built around characters for a change instead of situations, but its really a smart, funny, and sometimes sweet show. It also may be the first network sitcom where its characters are well versed in sitcom cliches. So please WATCH THIS SHOW!